Welcome to My Natural Healer – A Wellness Directory and Review Site. My Natural Healer is dedicated to healing the world by providing the largest database of alternative, complimentary and holistic wellness businesses.
Please explore our website and use it as a tool in your path toward wellness. Browse our blog, or use the search bar above to find an alternative or holistic health practitioner near you. You can filter by healing method, location or for best results – filter by distance from you are located.
As you explore the content, healing techniques and wellness services, we encourage you to have an open mind. You may be surprised to find healing when you give something new a try!
Latest Articles
27 May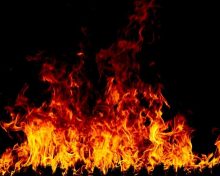 Mental Health is an Emergency
I had an interesting experience in yoga today. I had just checked in for class when a firefighter opened the door, looked right at me and said he and his team were testing fire alarms. The alarm would be going off soon. He quickly realized I wasn't in charge, gave the instructor more details and she proceeded to warn the class of what was coming. The alarm didn't go off as soon as anticipated, so the instructor started the class. She talked about Mental Health Awareness Month – the theme for the class that day. She said 1 in 5 people are diagnosed with mental illness in varying degrees, and how we should release the stigma attached to it. She talked about how no one is alone in the mental health struggle, and it's okay to not be okay. As if on queue, the fire alarm went off, and continued to go off repeatedly for 10 minutes. As I lay there, in a modified child's pose with my hands over my ears, I checked deep within, as I often do when challenging or unusual things happen in my life. What lesson did God have for me in this moment? What […]
26 May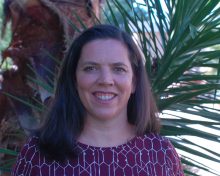 Healing Chronic Illness with Amy Kuecks, Massage Therapist and Health Coach
Meet Amy Kuecks, a licensed massage therapist and health coach specializing in therapeutic massage for surgical recovery, cancer support, chronic illness, and well-being. She battled chronic fatigue for 17 years, but after Amy learned how to heal herself, she felt a call to help others do the same. Tell us a healing story that changed a life. I have a client that came to me with an A1C of 13.1. We worked on him 3-4 times a month for 6 months and when his doctor retested him, his A1C was down to 5.4. That was 2.5 years ago. He still comes in and is still diabetes-free. What has been the biggest challenge or obstacle you've faced in your life, and how did you overcome it? My own illness. After 12 years of working with various medical doctors with limited success, I refused to accept that my life was as good as it was going to get and began a holistic journey. I invested in me and worked with an acupuncturist, foot zoners, energy workers, and health coaches. I am happy to say that I have not had an episode since 2013. What advice do you have to give? Don't give […]
20 May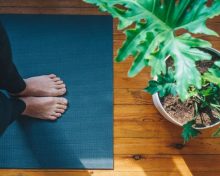 It's Not All Brahmana: Learning the Balance of Living Your Yoga
Yoga as a practice in Western Culture has been debated more than ever recently. There are body pump style, Vinyasysa flow classes and Instagram 'influencers' touting tight bodies and upside-down challenges everywhere you look. This year, I had to dig deep in my practice to ask myself what yoga is to me and if pushing it is really the right thing, right now. The deep historic roots of yoga teach us to remember that it is a practice for life. In so many cases, athletes can't play football, basketball, ski, or live their sport for their whole lifetime. Pro athletes have a few years and have to retire (all except Tom Brady I suppose). Yoga is a major exception, a practice you hope you can continue the entire time you're in your human experience. There is a big piece of today's yoga that I see missing lately – the balance, the sukha and sthira, the effort and ease, the way we come to the practice to calm our mind. From time to time it's great to arrive on your mat, get into the now, and take away the rush, the endorphins, the hyper energy. I recently (in my 300HR training) […]
Are you a healing practitioner? If you offer natural, holistic, complementary or alternative healing services, please join our community.
Register and submit your business listing.