I hit a deer last week. Our car is a total loss. Miraculously, the deer crushed the front of our car and bounced off (instead of through the windshield), leaving my husband and me without a scratch. Why am I sharing this? There's some important messages that need to be said.
We are not alone. I'm convinced we stayed safe during the accident because angels were there to protect us. As you'll see in the photos, we finished a bike ride 30 minutes before the accident – the climb was 1,111 ft (a powerful angel sign/number). Also, there were green orbs in our photos, taken on a dark, empty highway.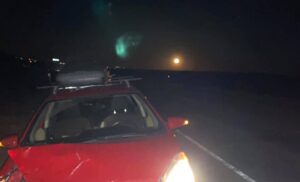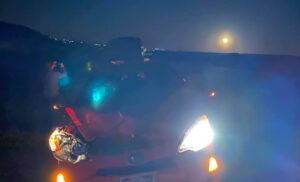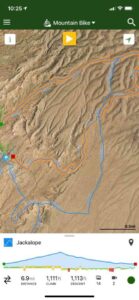 Was I surprised by any of this? No. I know when angels are around. You'll find unexplainable orbs and flashes of light frequently in my videos and pics here on My Natural Healer as I work with angels in the healing work I do, and I have for years. I witness miracles often as a result.
Angels exist to help all of us. I encourage you to have conversations with angels and God, Jesus, whatever higher power(s) you believe in. They'll give you guidance, comfort, protection and strength when times get tough, like now, when our lives are in the midst of challenge, change and chaos. You don't have to do this alone – all you have to do is ask and have faith.
Also, I'm here for you if you need a little extra support during these stressful times. I've done so much work on my own stress levels over the years that this accident, or COVID-19, or anything really, doesn't even phase me. You can book a healing session with me here. I work with clients from all over the world, and they see me for a variety of reasons. But no matter the reason, I can tell you that anxiety and stress are some of the first "symptoms" to go. It's my specialty, and an especially useful tool for times like these, which I'm grateful for and honored to put to use in service of others.
Sending so much love and blessings to you and your loved ones!